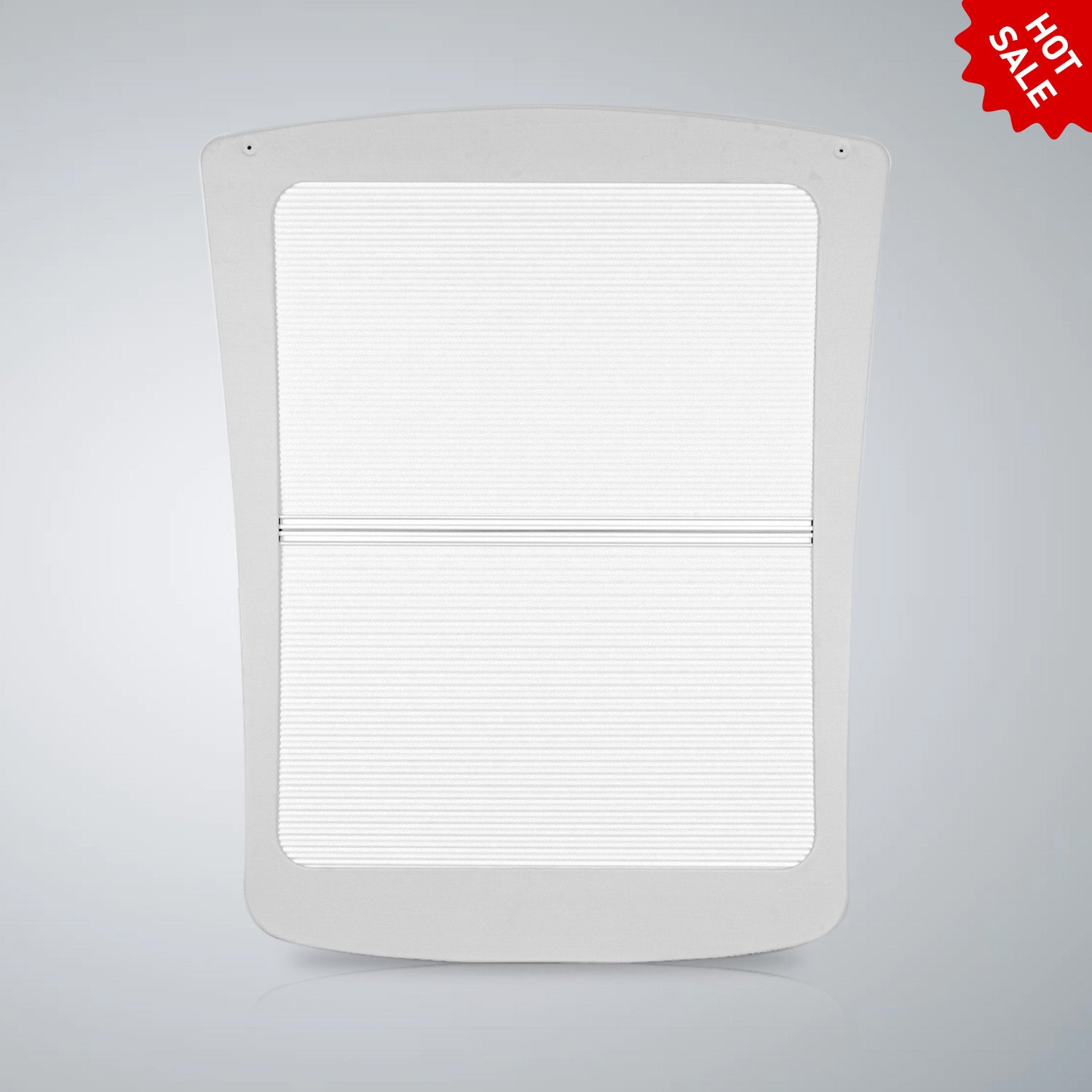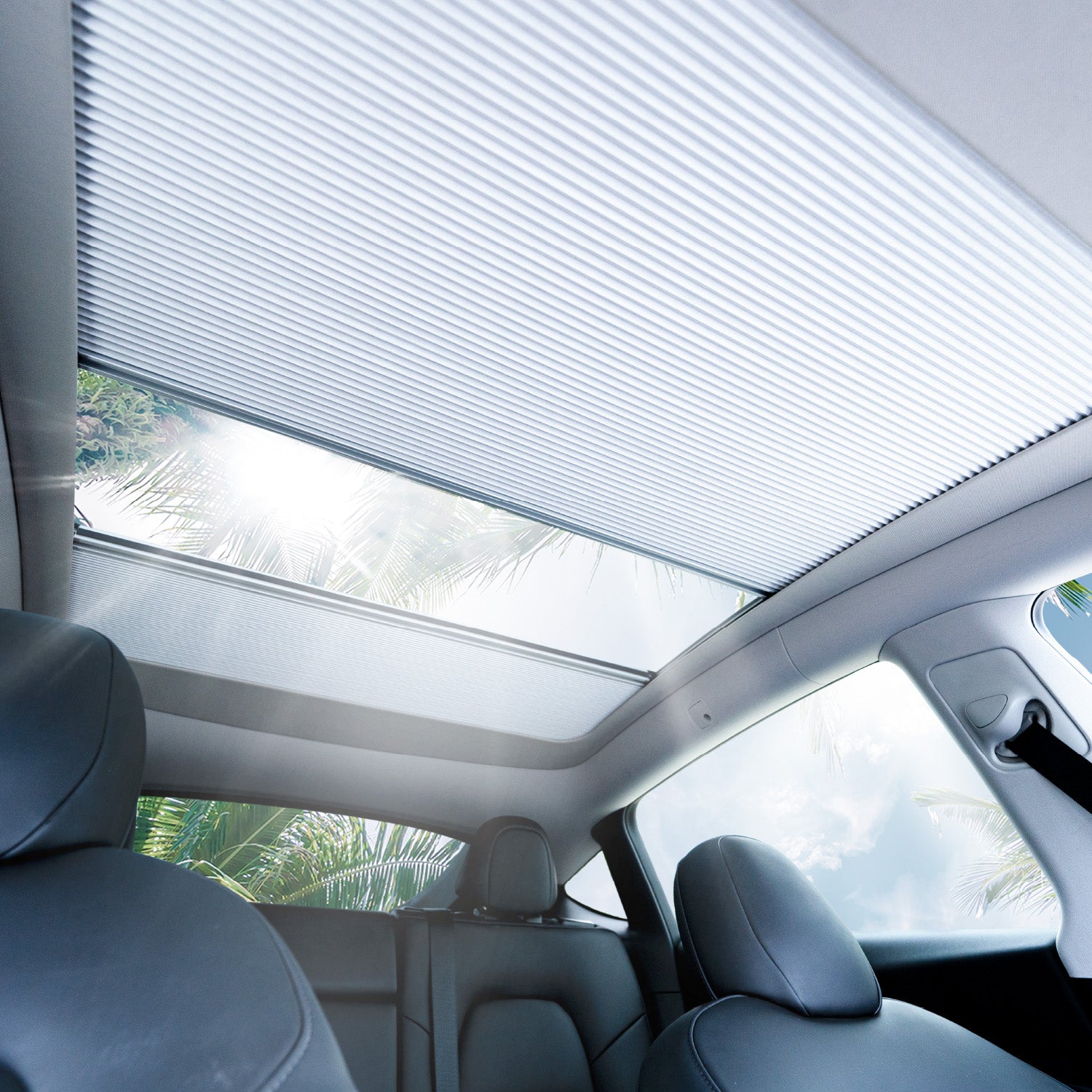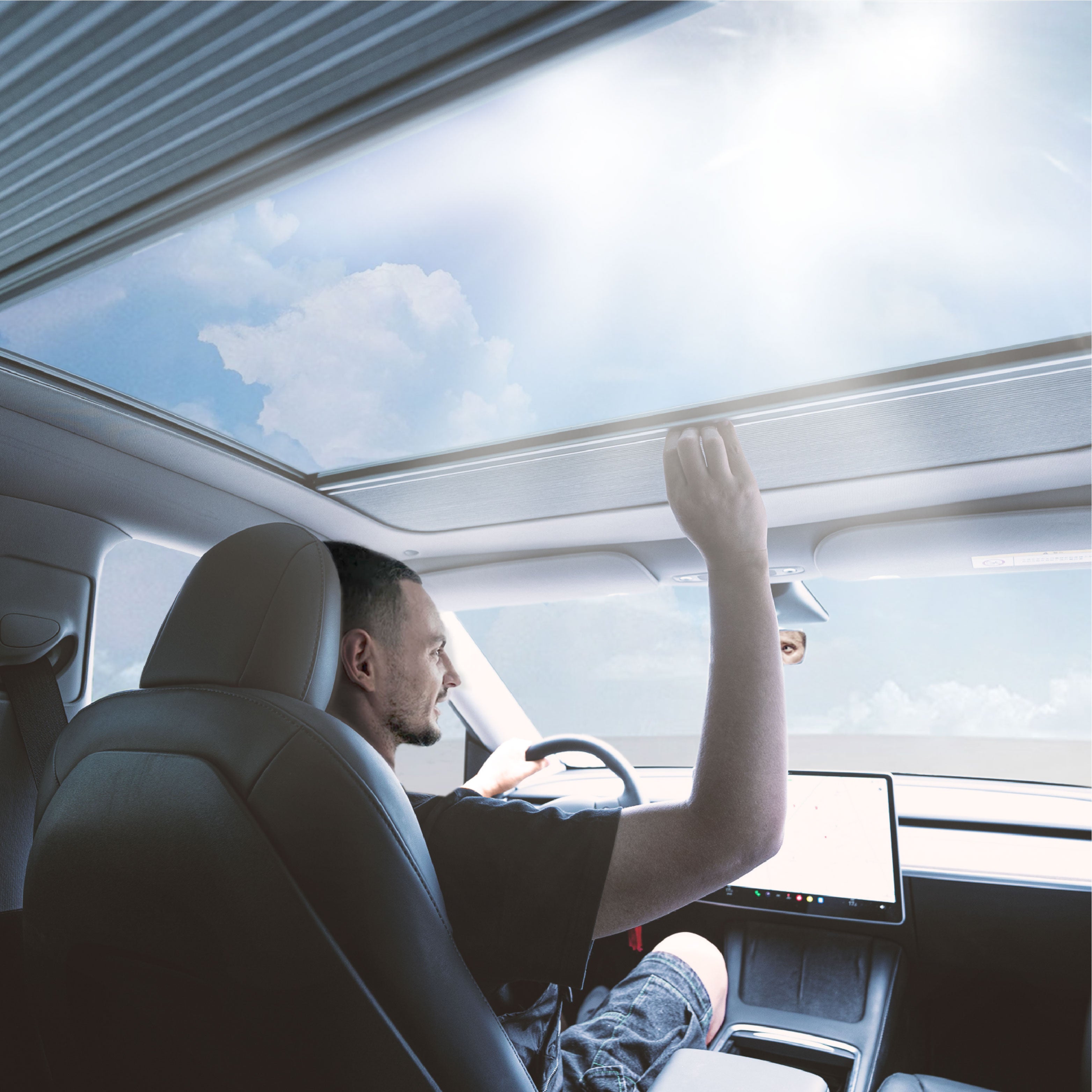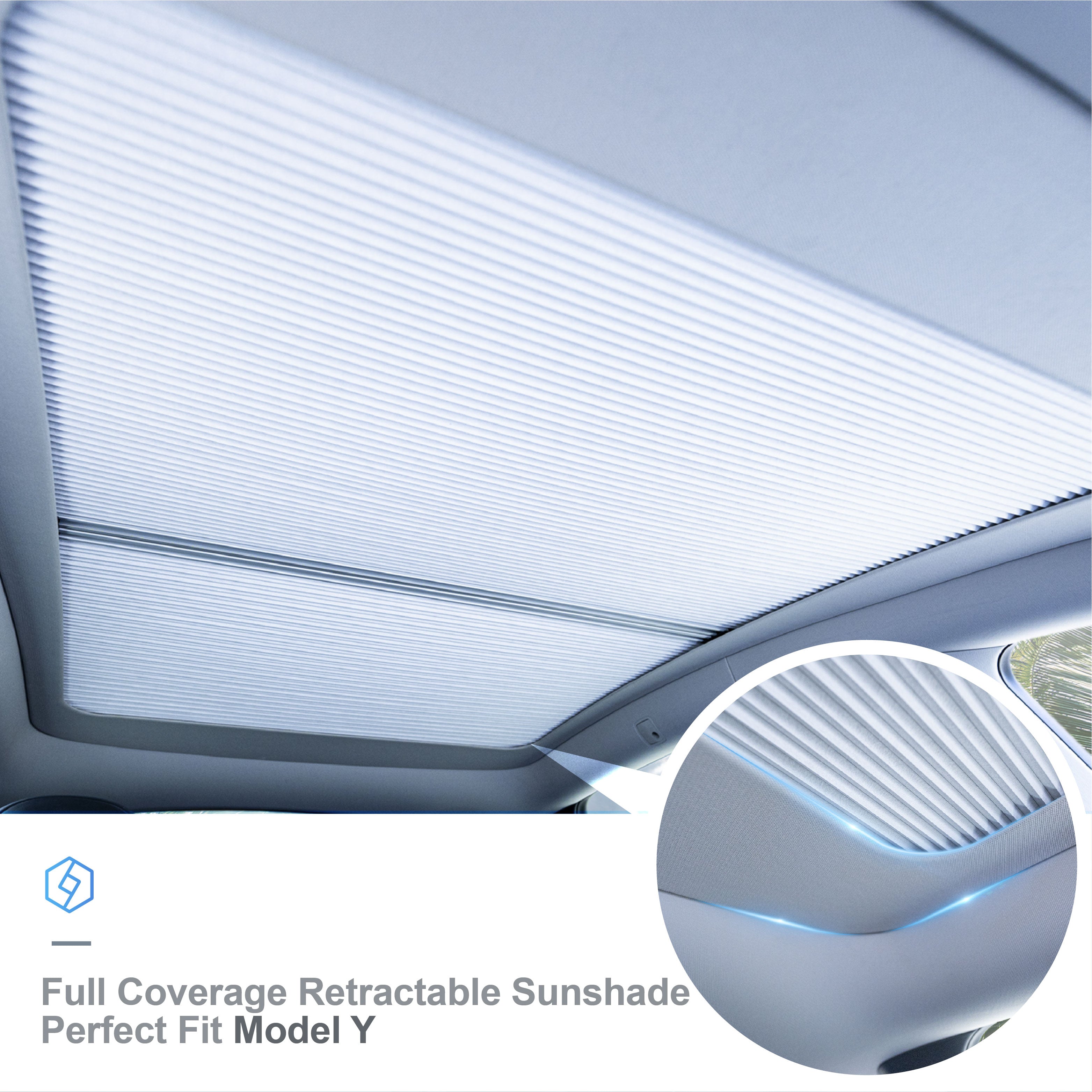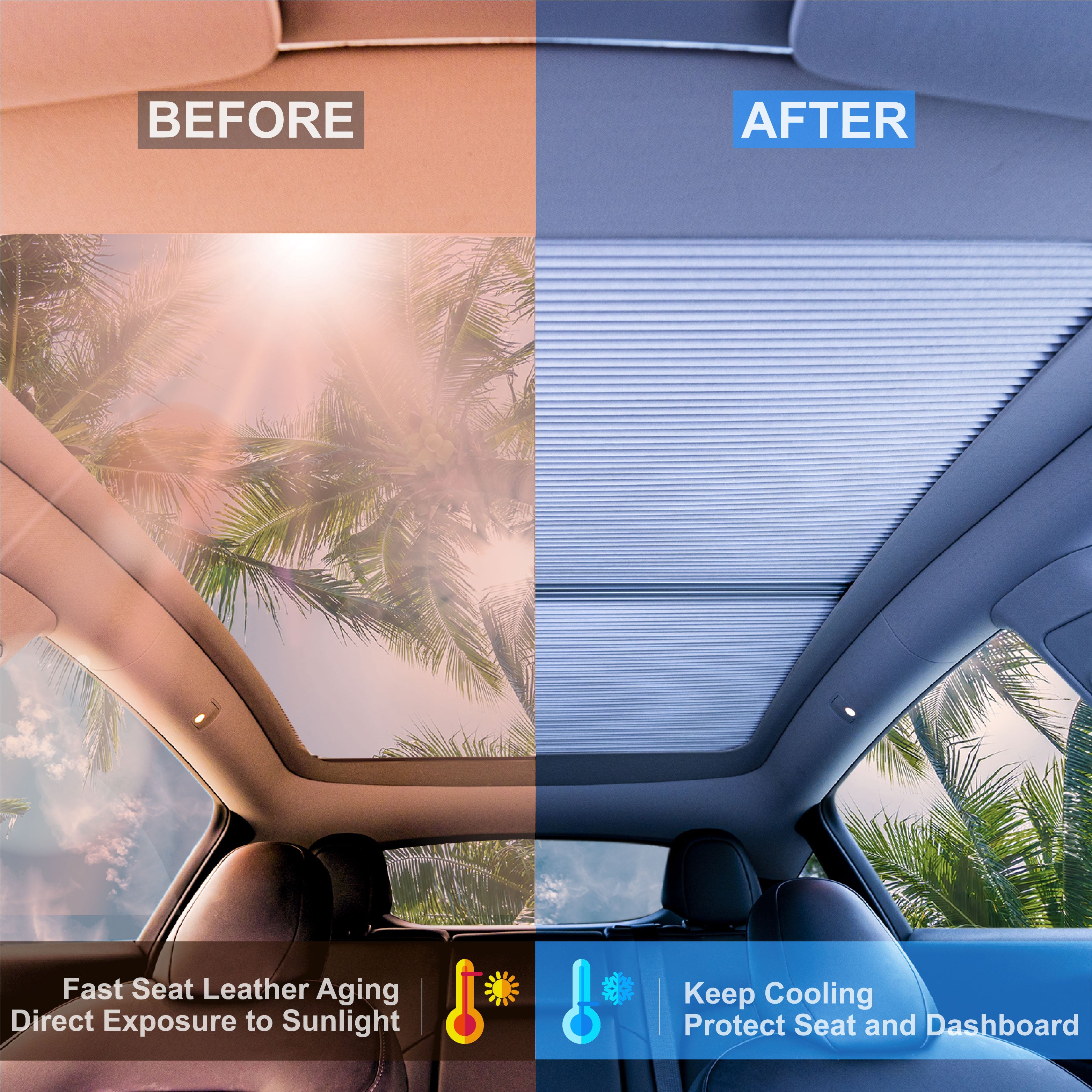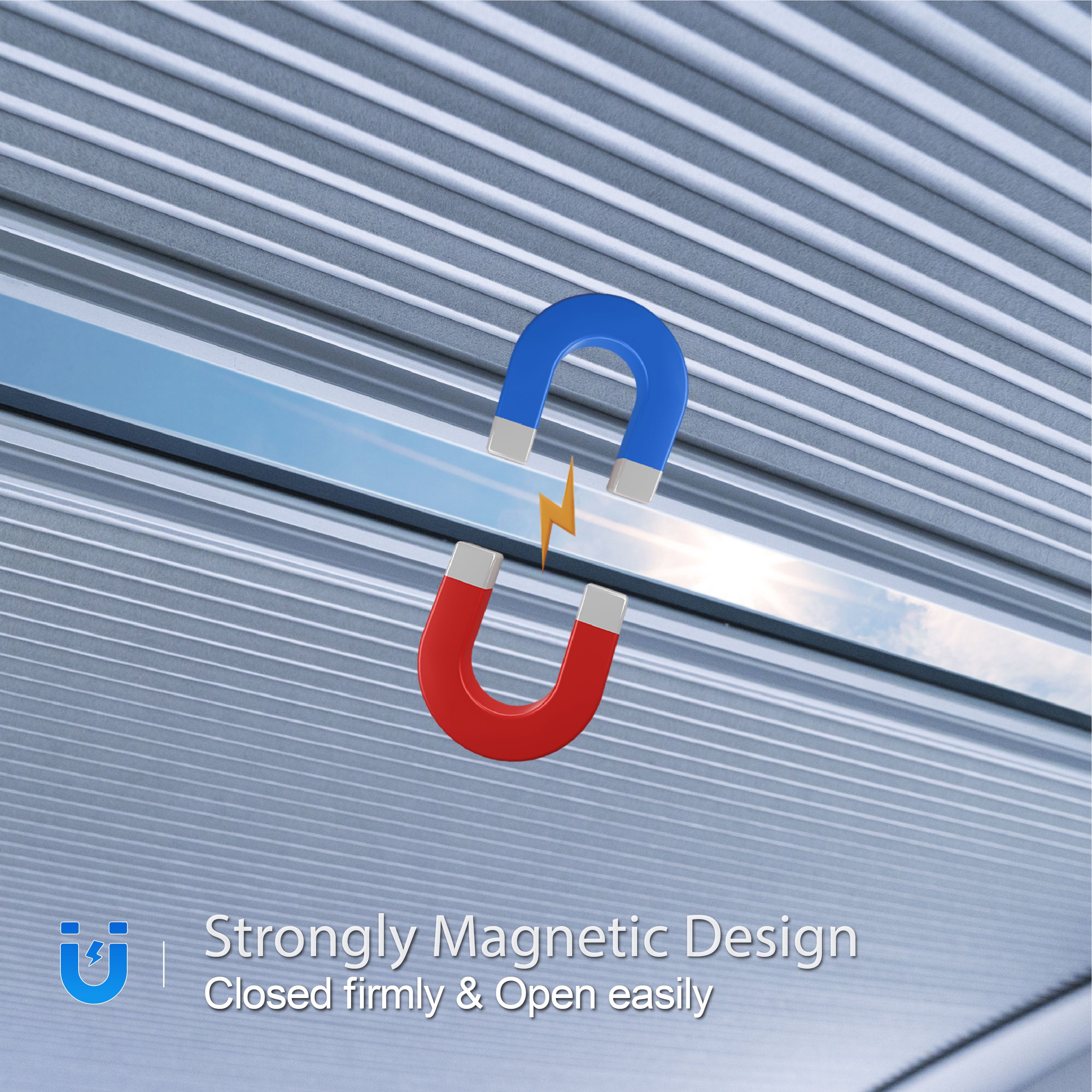 FullShade for Model Y
Full Coverage Retractable Roof Sunshade for Model Y
Great Sunlight and Heat Block Out, One Time Setup for Lifetime Usage

Package Dimensions & Weight : 55.5 x 44.9 x 3.8 inches; 15 lb

Installation Video & Steps: Click here
Note:
Australia - Shipping in Mid-Dec.
US - Ship in 3 days
Canada - Out of Stock
Free shipping and returns in United States, Canada, Australia - customs and duties taxes included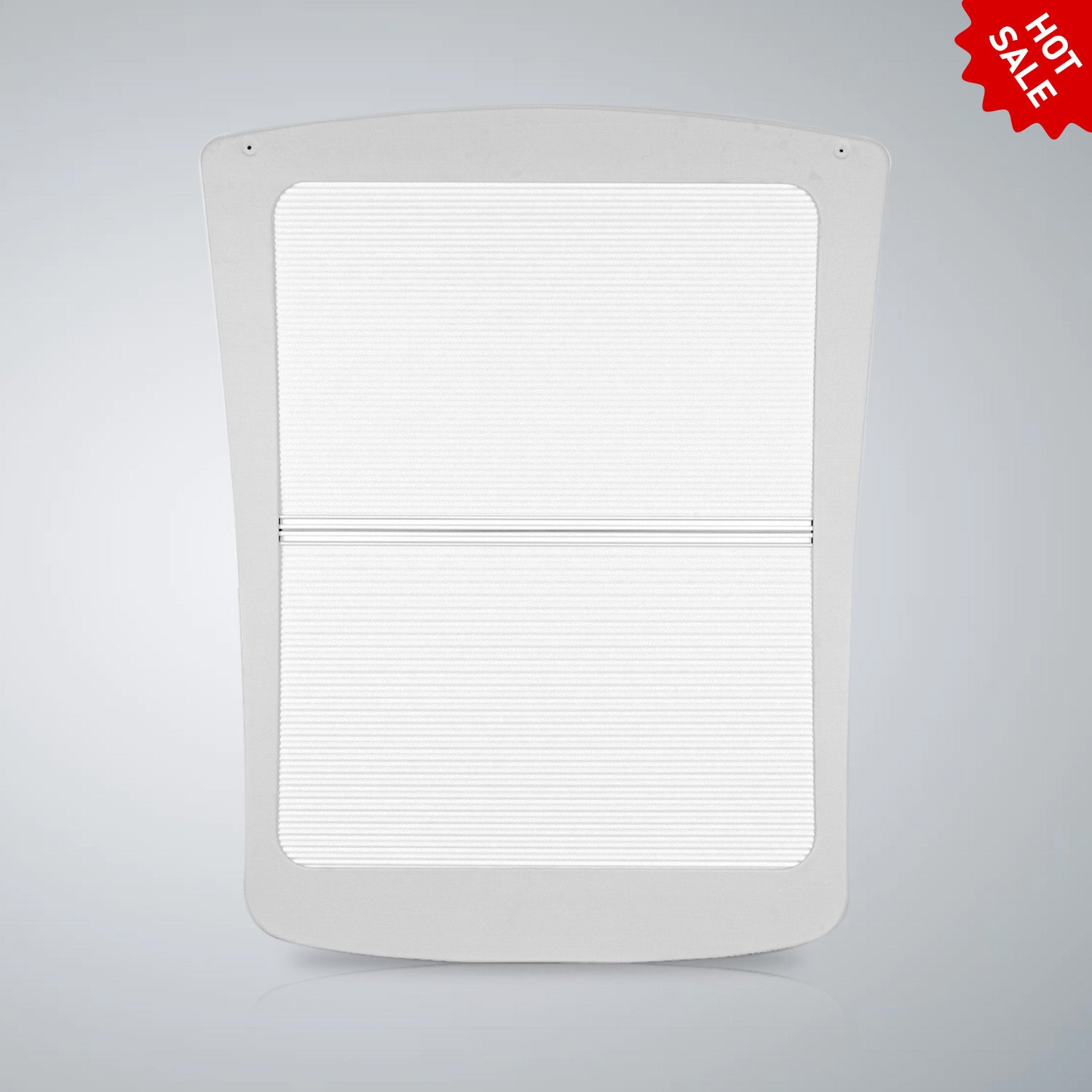 What is FullShade
Reduce the thermal transfer efficiency between the inside and outside of the car to block heat in summer and maintain interior temperature in winter.
GMT frame, Double-layered with PET plastic and aluminum, Aluminum alloy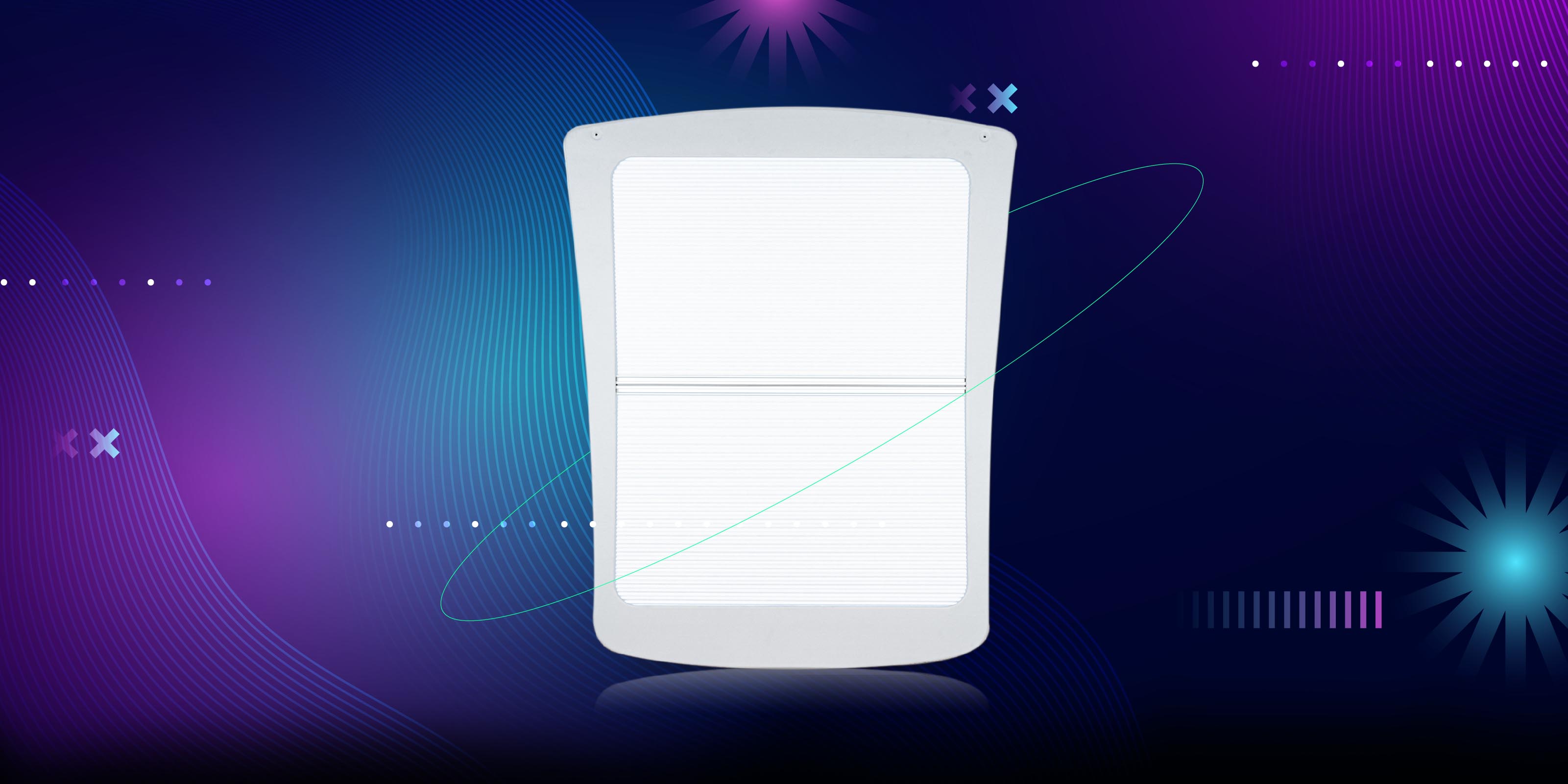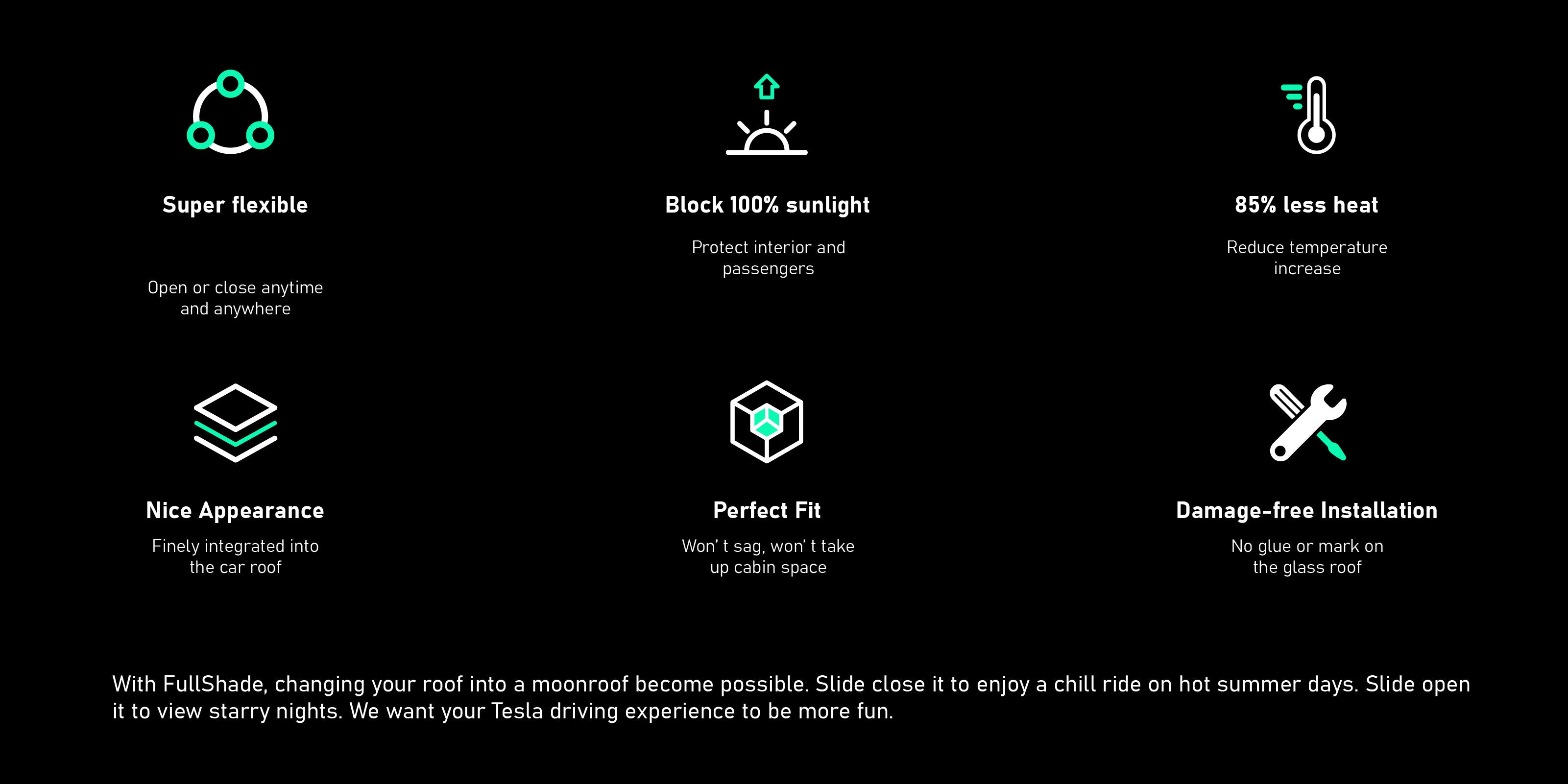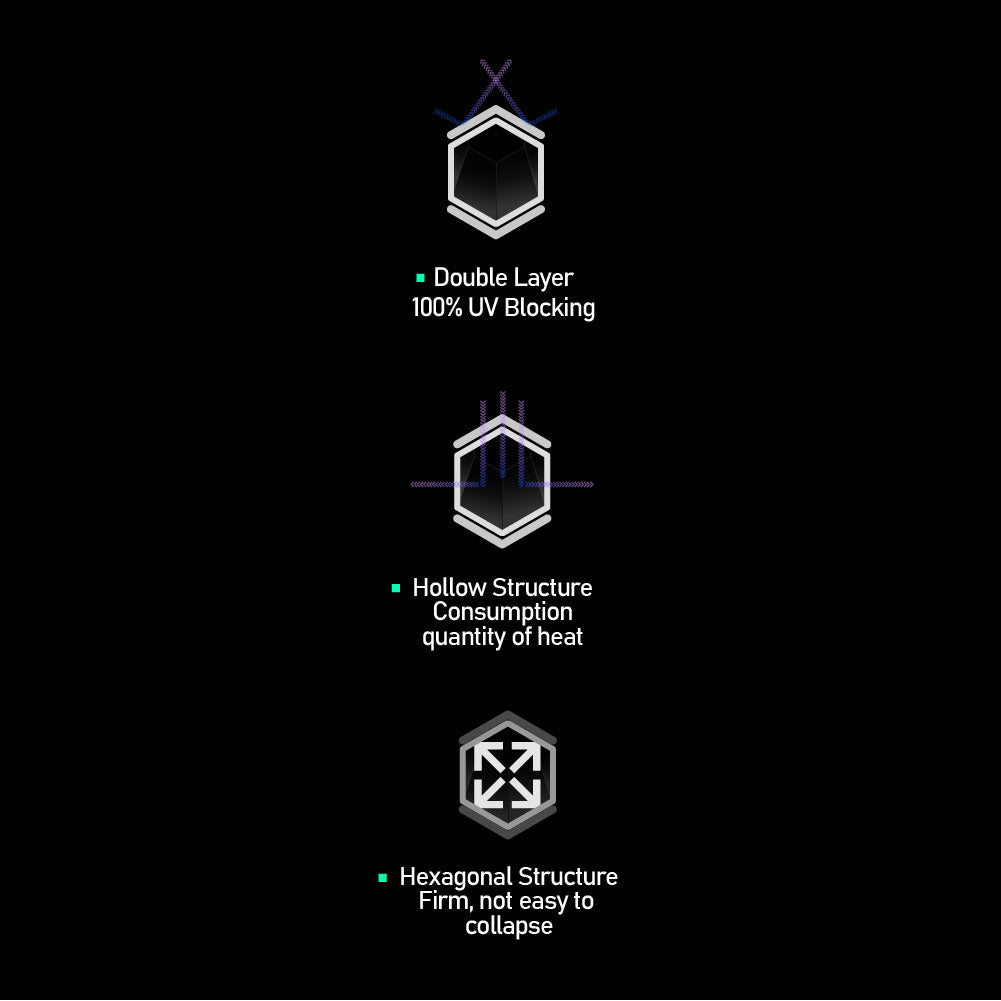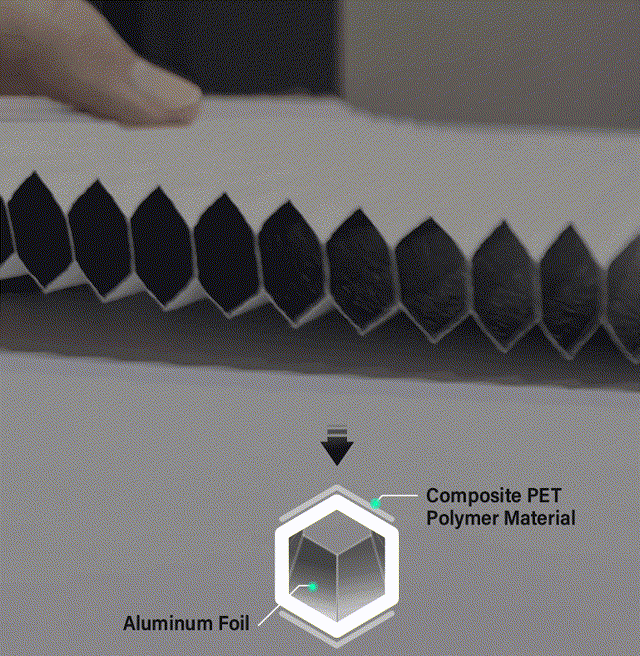 The Retractable Part
The retractable part of the roof sun shade, resembling a curtain, is designed with a honeycomb structure. It is actually double layered with two kinds of materials despite its thin appearance. The outer layer consists of 2 different types of PET plastics, and the inner layer is coated with aluminum. The combination of these two materials effectively blocks out heat and UV rays from outside the vehicle.
The Retractable Part
Additionally, the hollow honeycomb structure greatly reduces temperature transfer efficiency.
In the summer, it can block direct sunlight and reduce the heat inside the vehicle, providing a cooler and more comfortable environment.
In the winter, it can prevent the loss of heat indoors and maintain warmth.
The hexagonal form also has multiple points of support. Compared to flat structure, it stays in shape better. It has really good stretchability.
Together, they make the sunshade strong and stable, achieving 100% sunlight blocking out and 85% less heat transfer.
This product has no reviews yet.