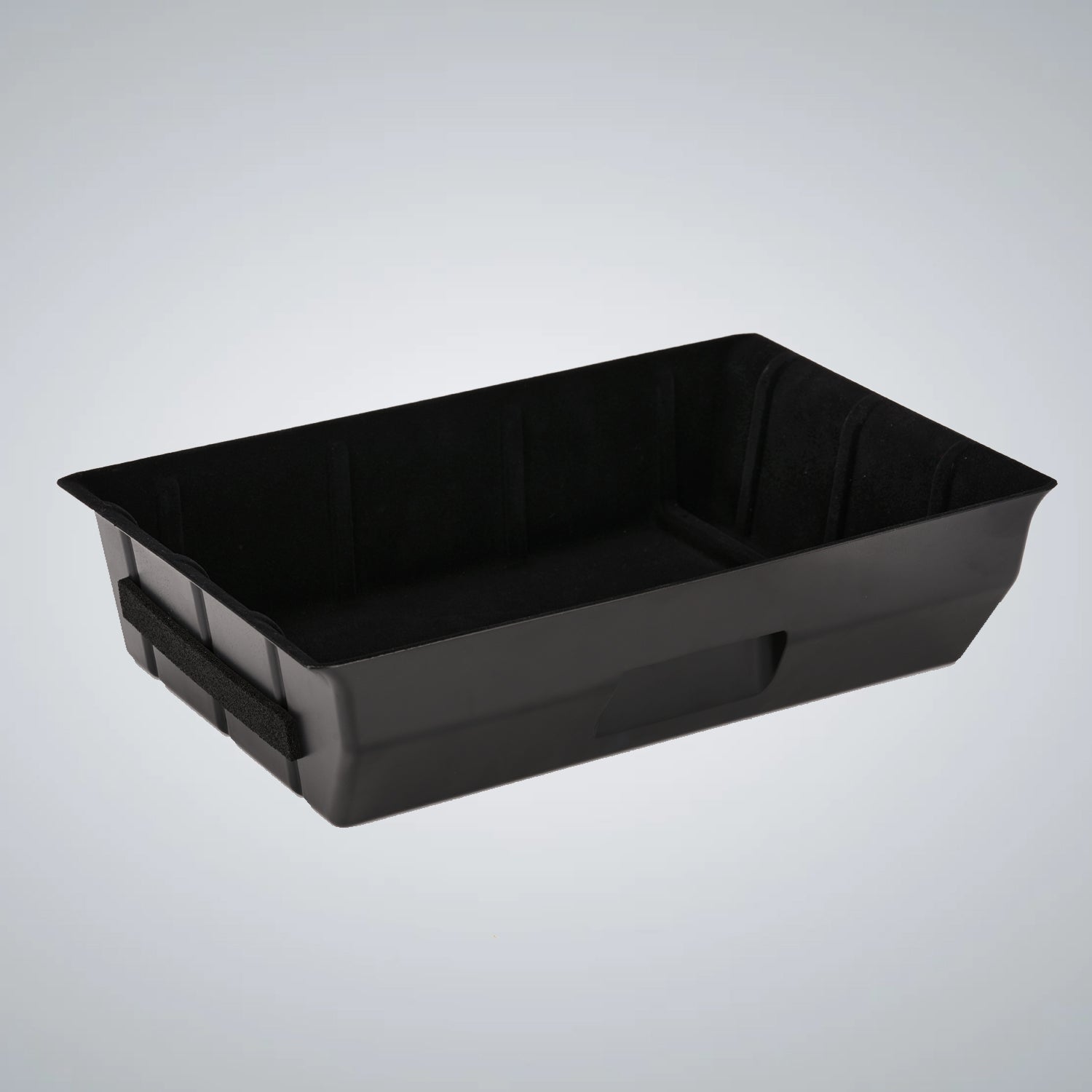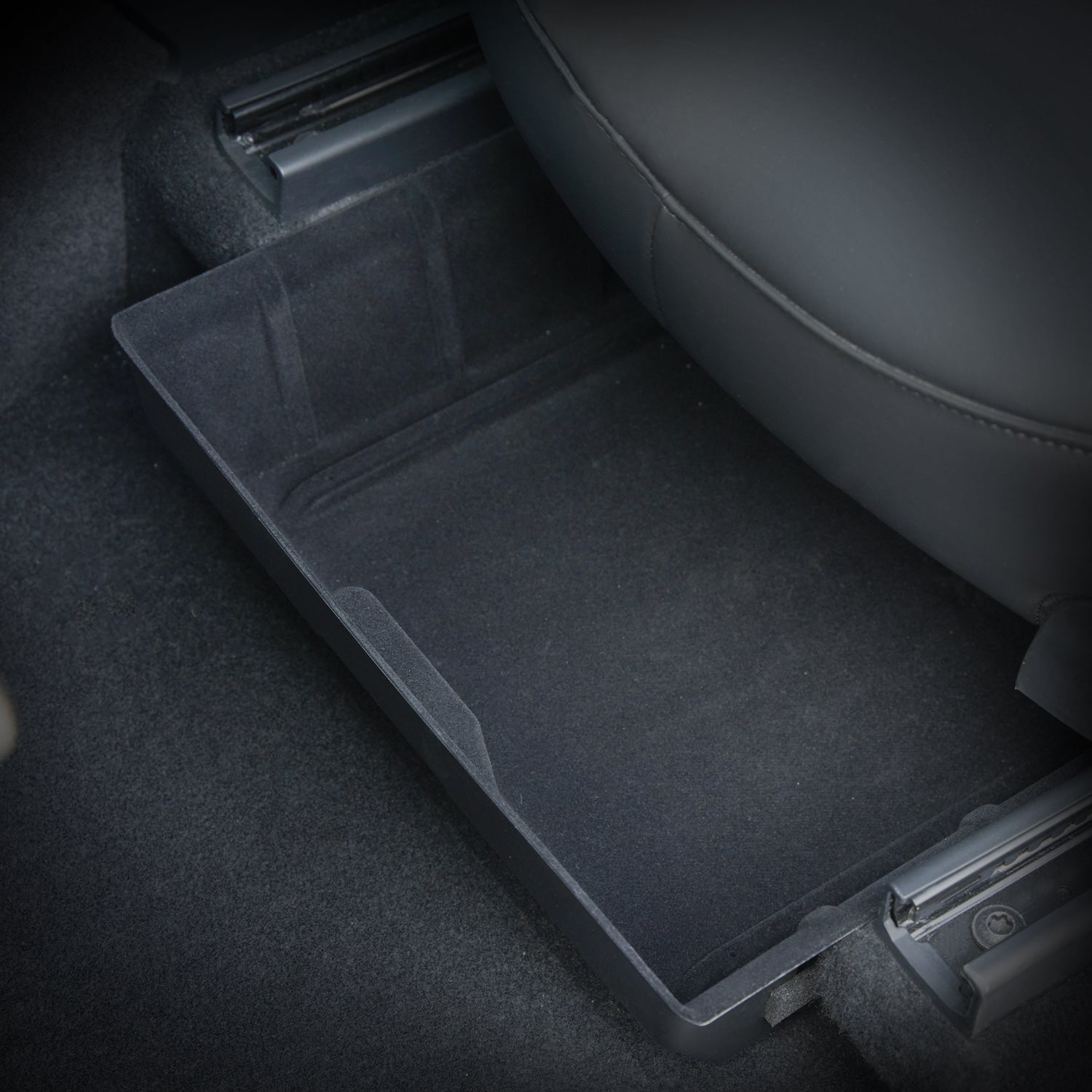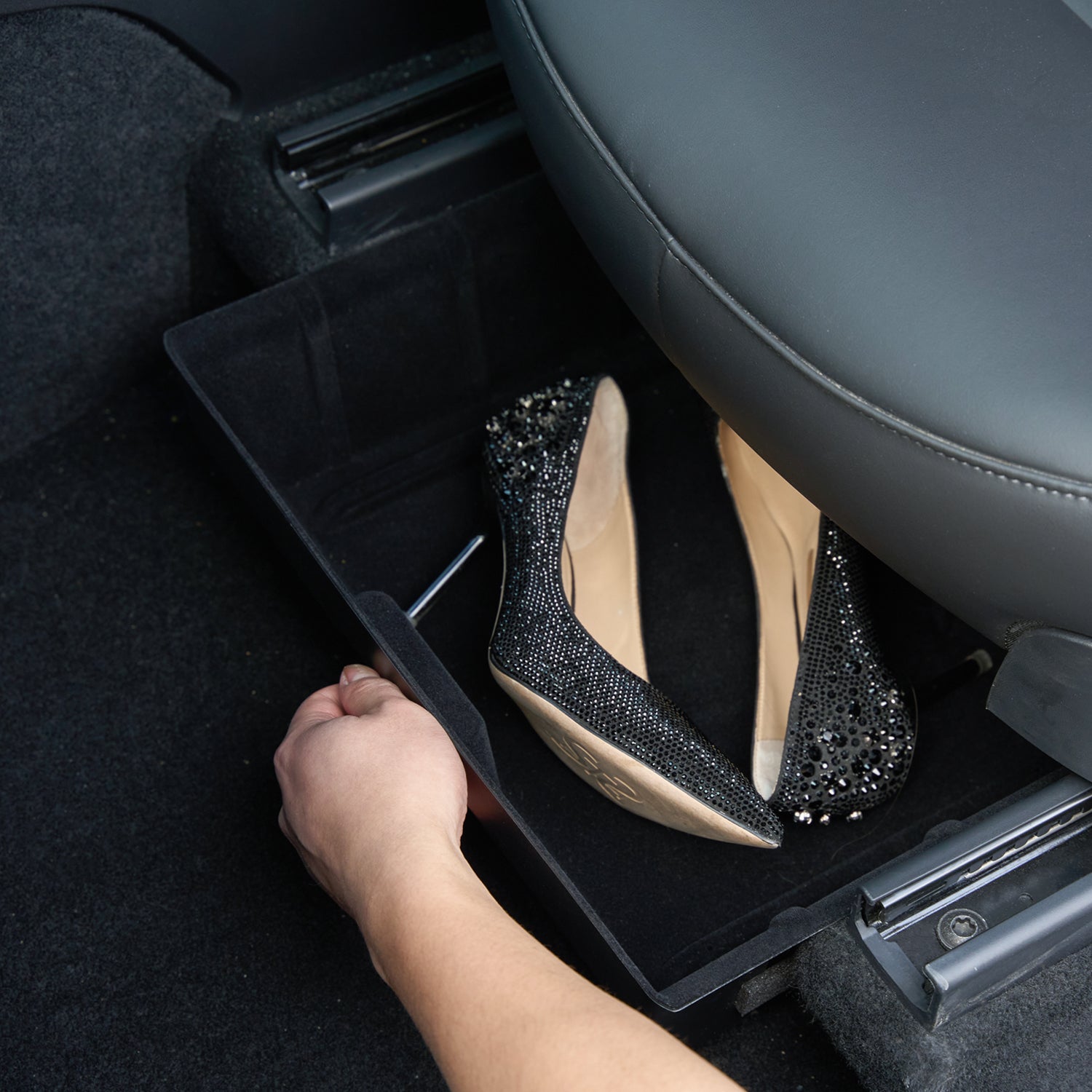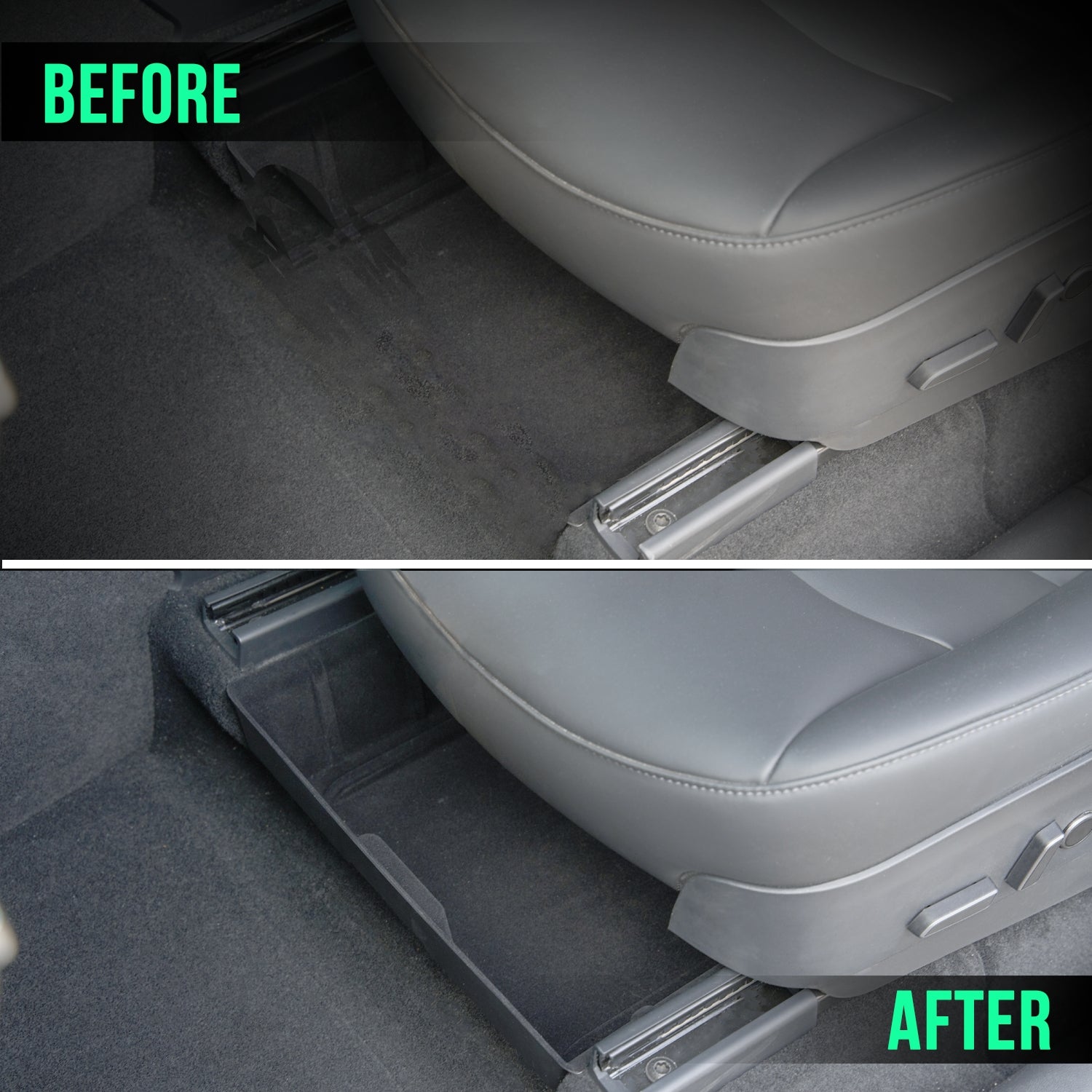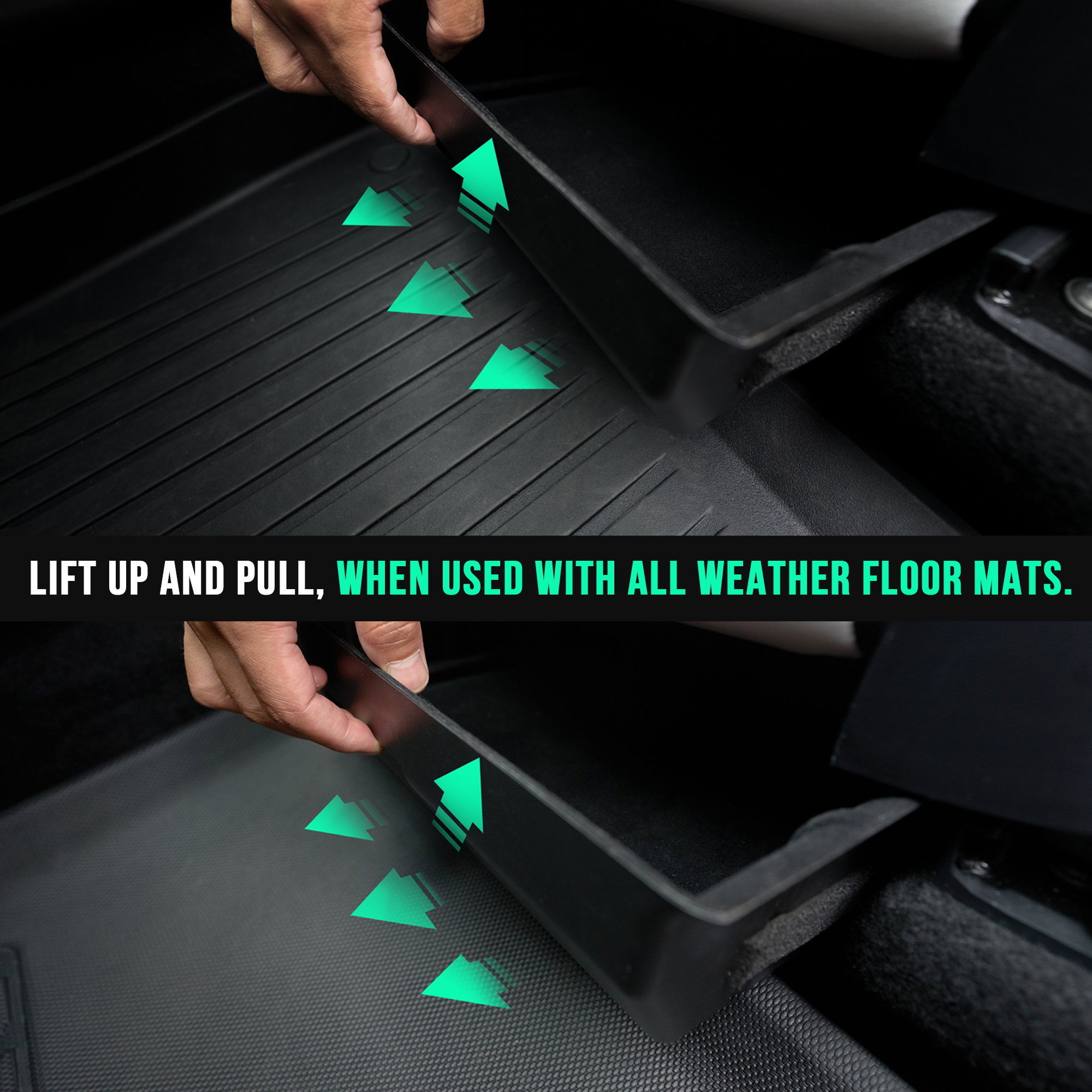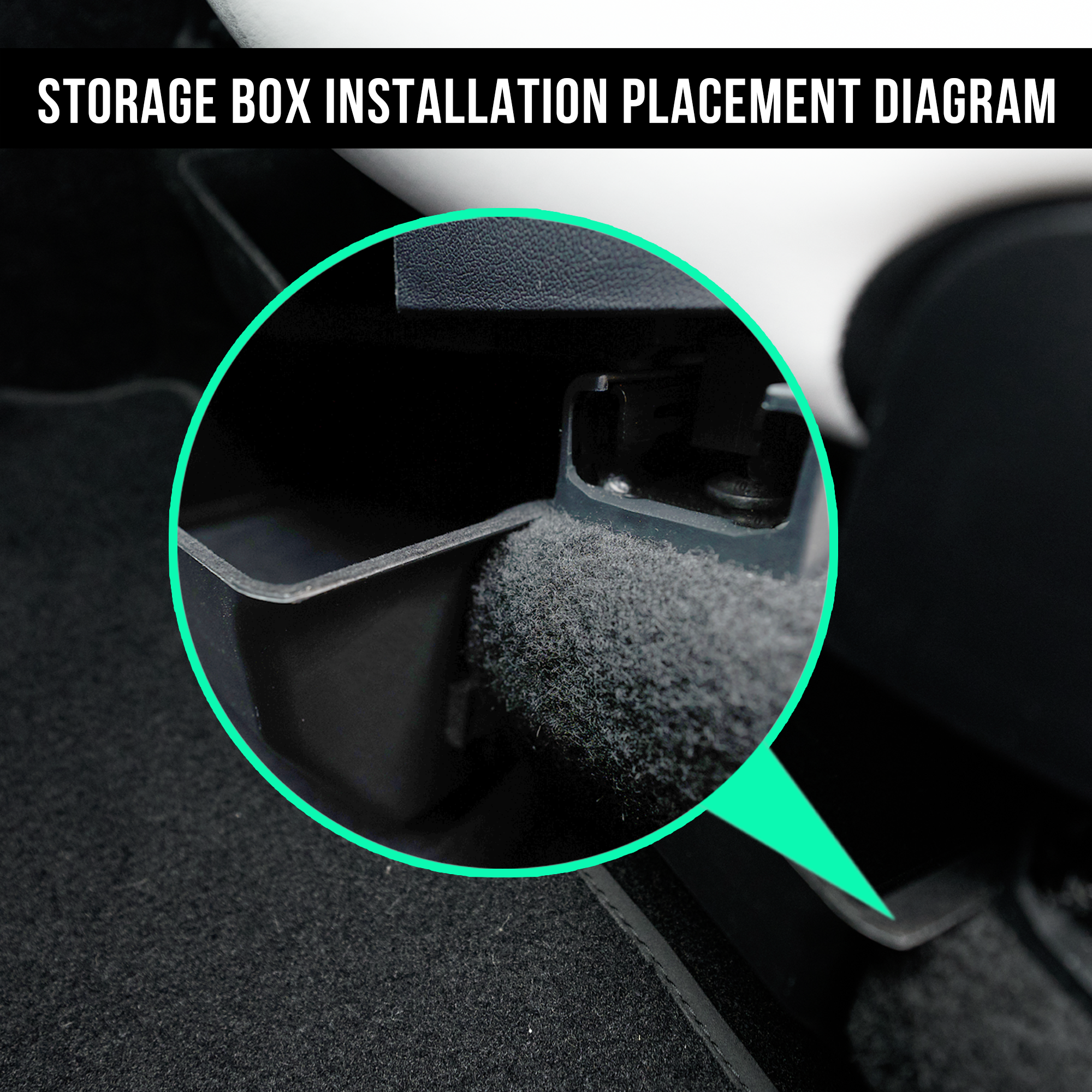 Storage Tray Under Seat for Model Y
Custom-made for Tesla Model Y: This under-seat storage box is tailor-made to fit the Tesla Model Y, ensuring a perfect fit and maximizing functionality.

Expanded Accessible Storage Space: This under-seat storage box effectively utilizes the interior space of the Tesla Model Y, allowing you to conveniently store and access items that you may need during your journey.

Easy Access: Designed for easy sliding and retrieval. Please note, if your floor mat has high edges, it may affect the sliding function.

Easy to Clean: To prevent noise during the vehicle's operation, the interior is made of a plush material. This material is also water-resistant, making it easy to clean with water.

Concealed Storage: Can protect important belongings when you need to leave the vehicle, or store your sports clothes and shoes, etc.
Free worldwide shipping and returns - customs and duties taxes included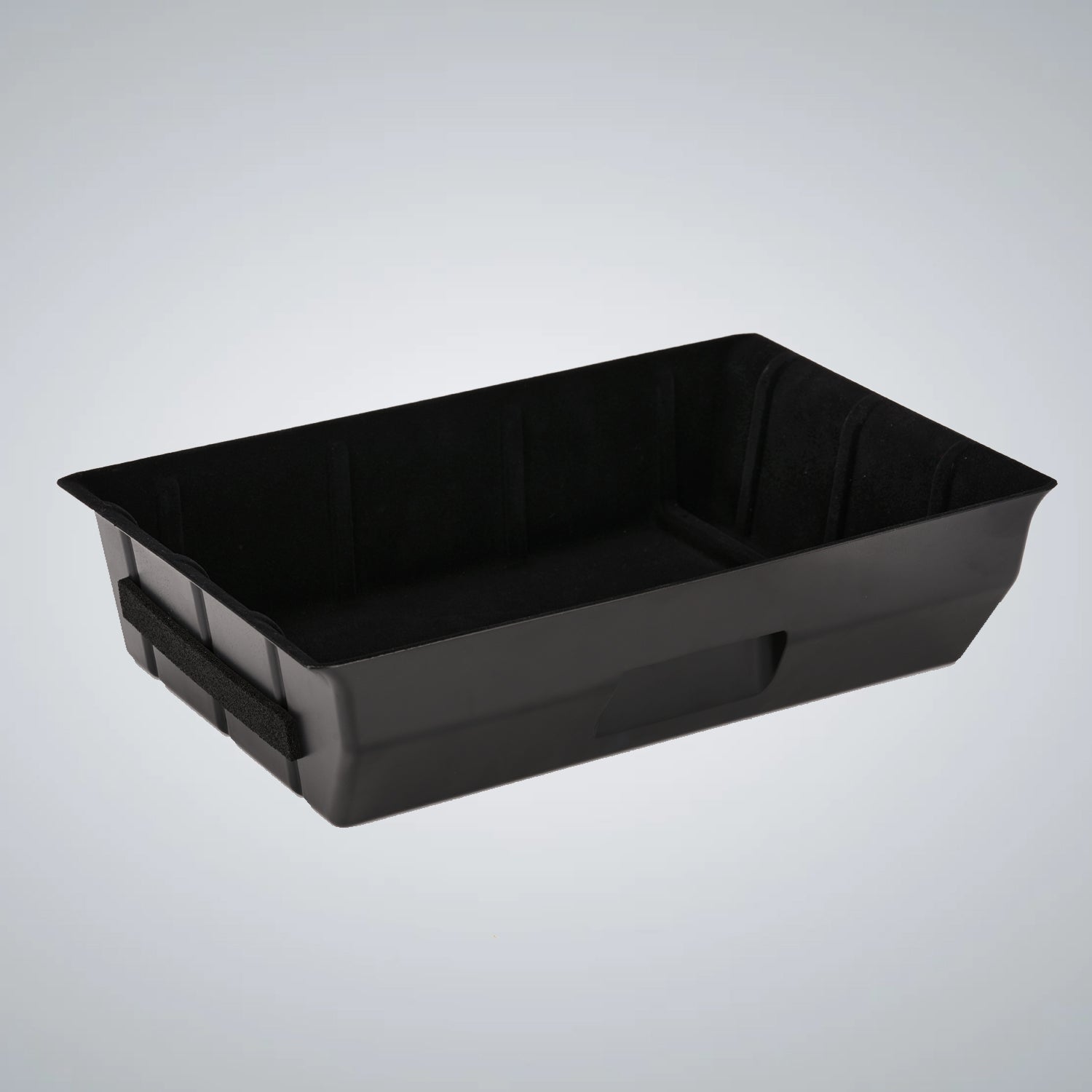 This product has no reviews yet.