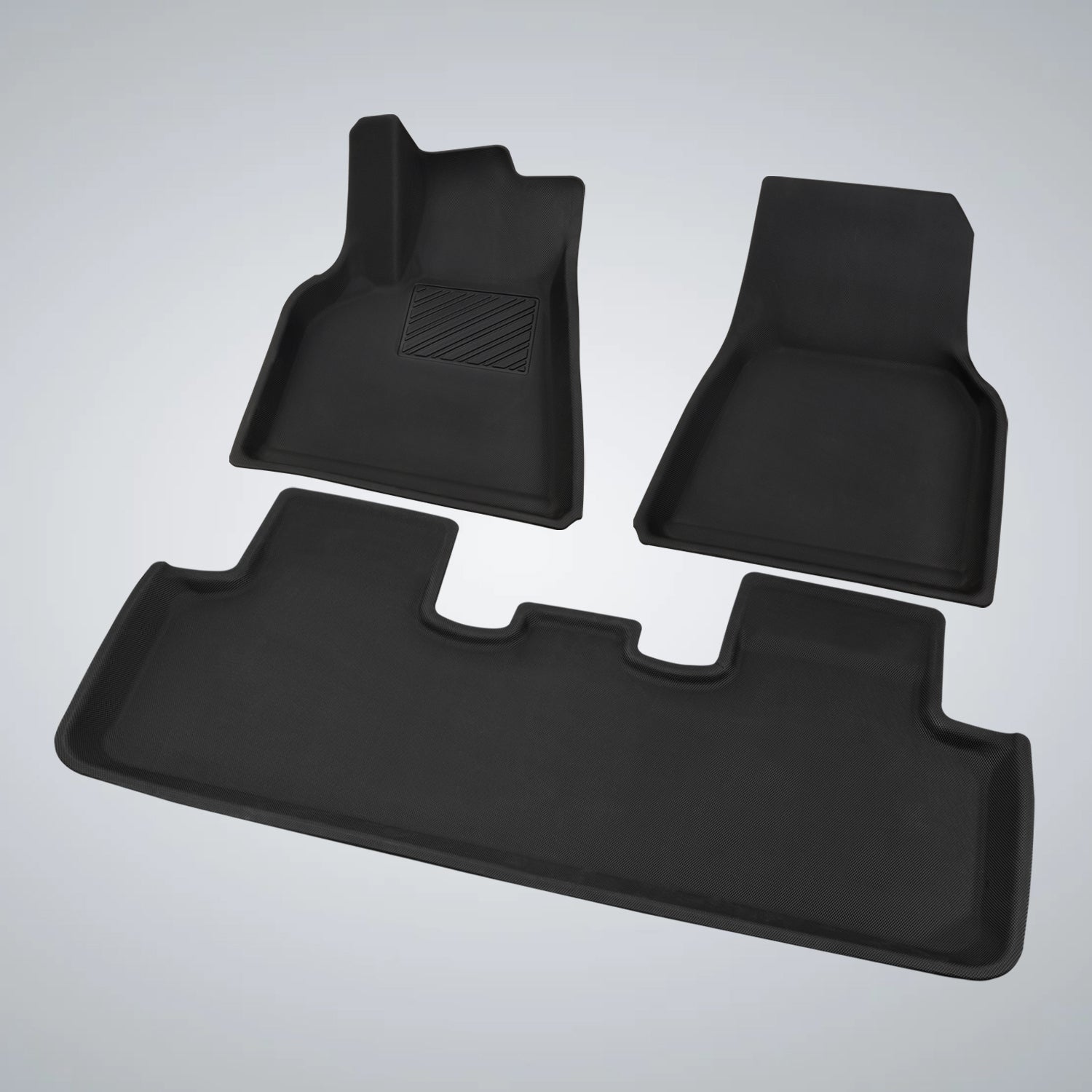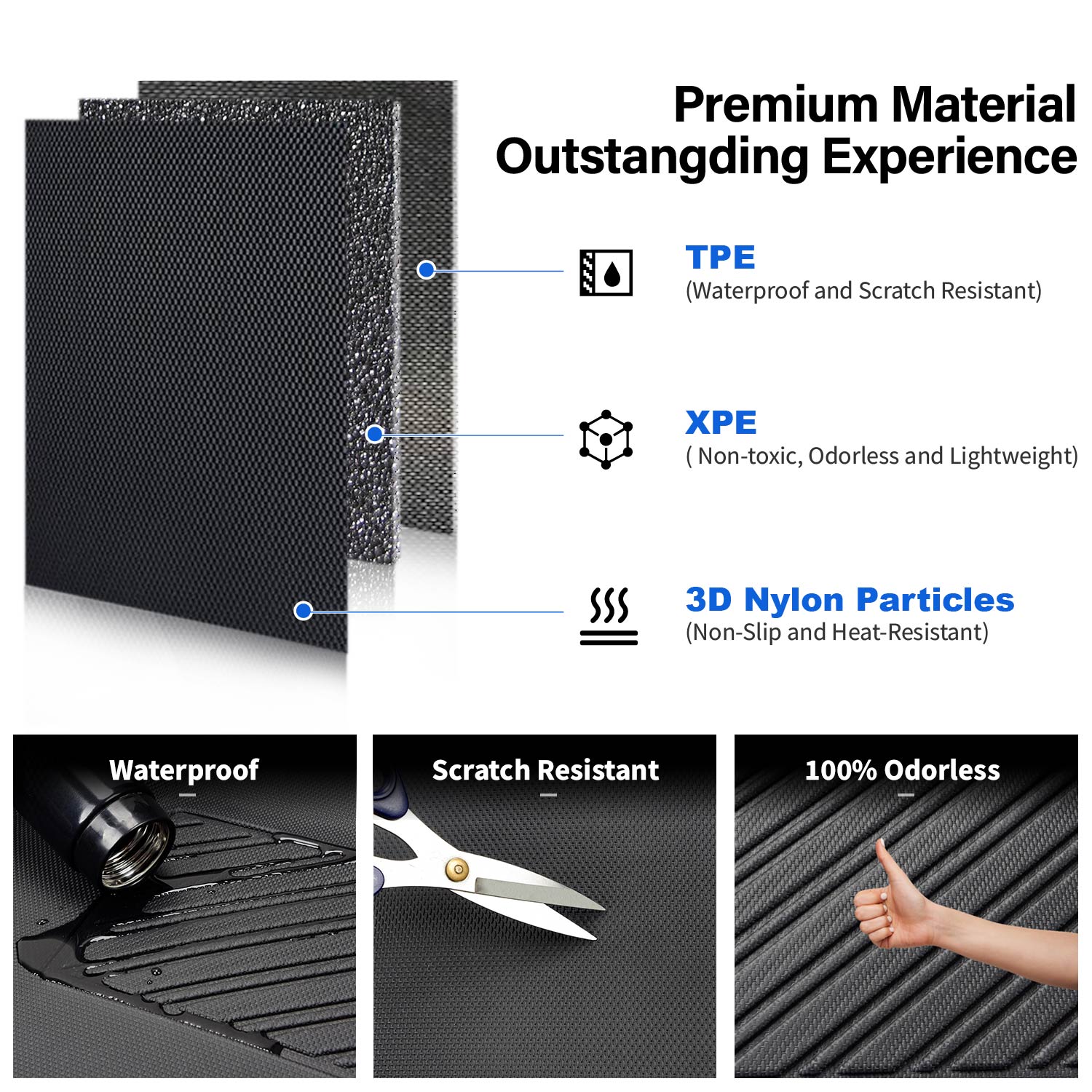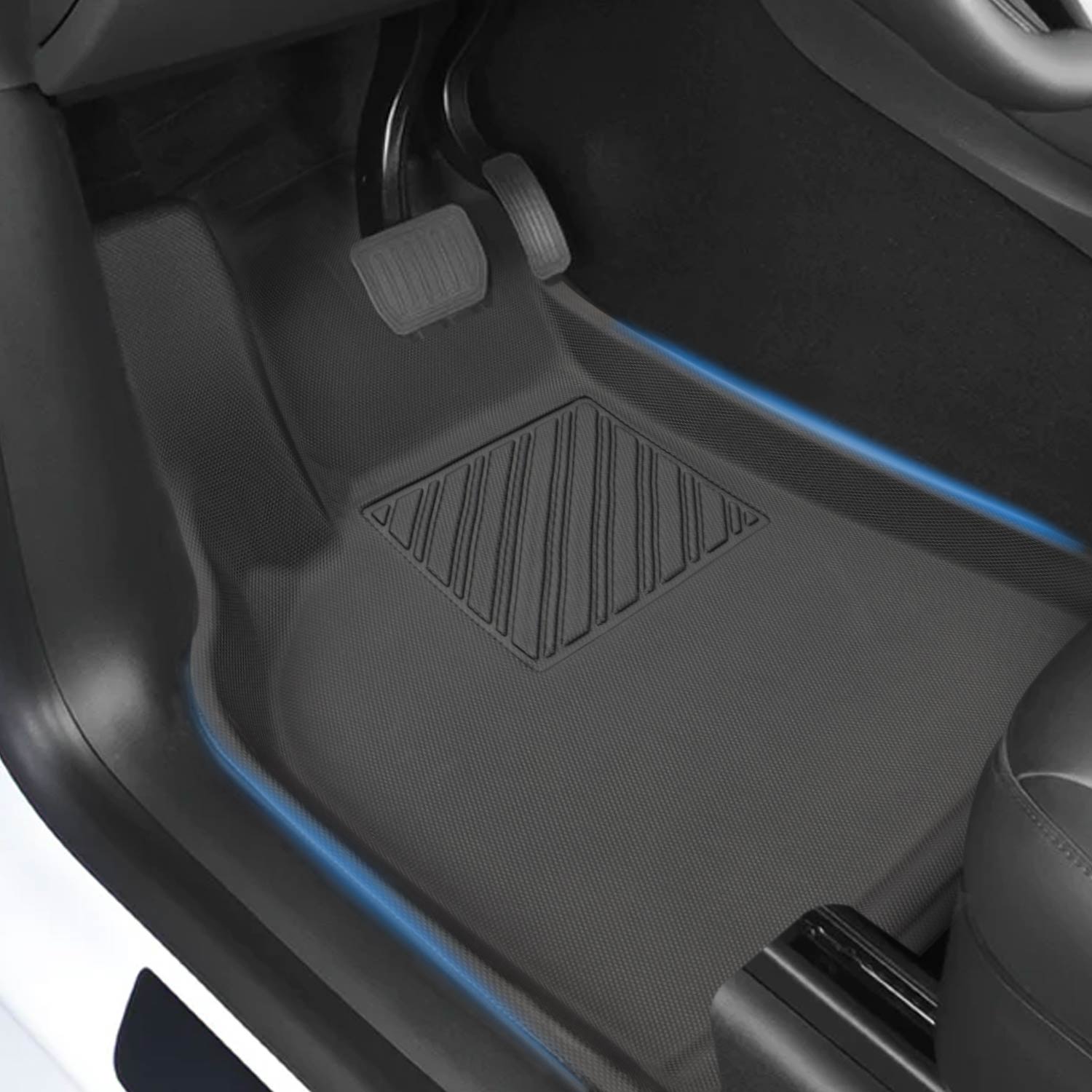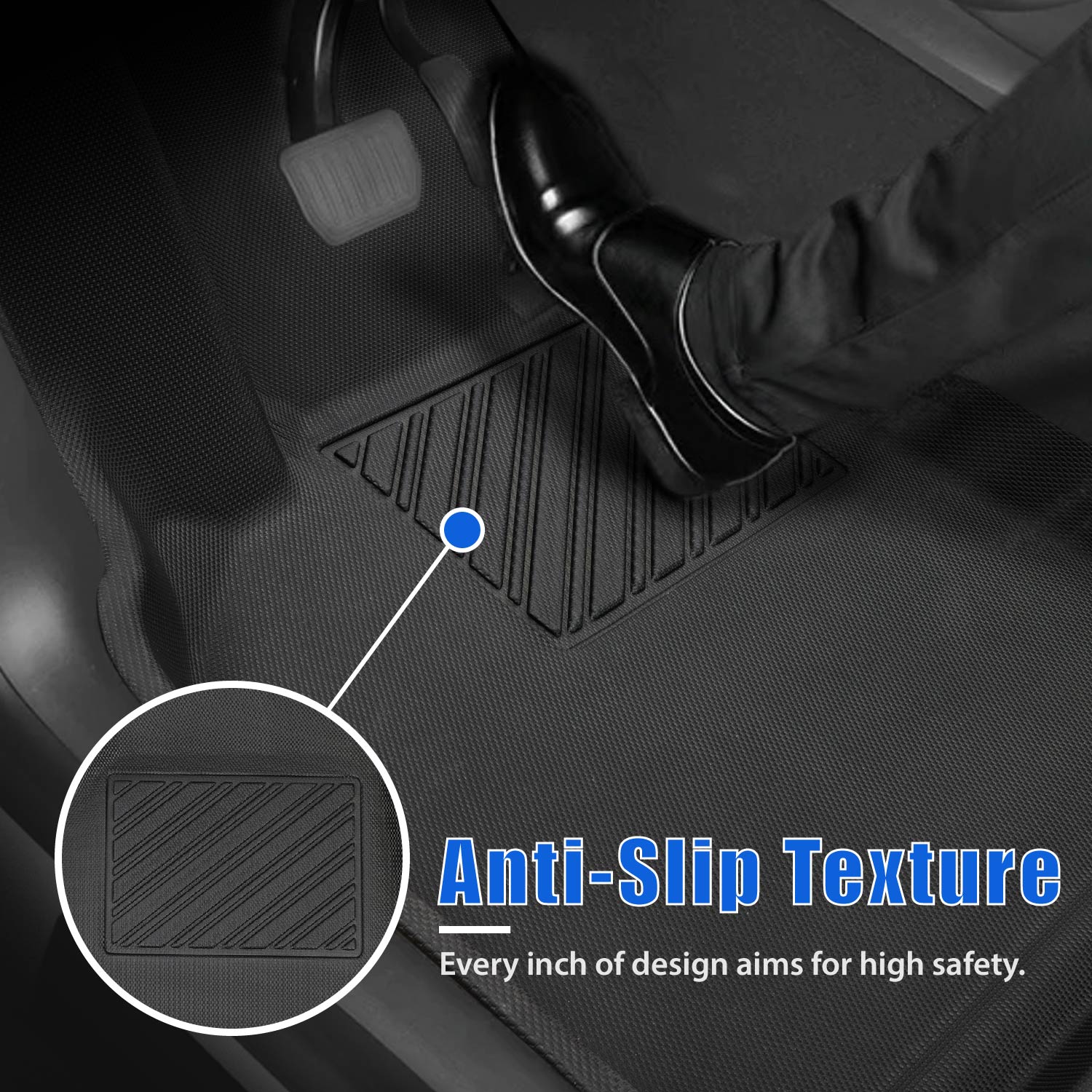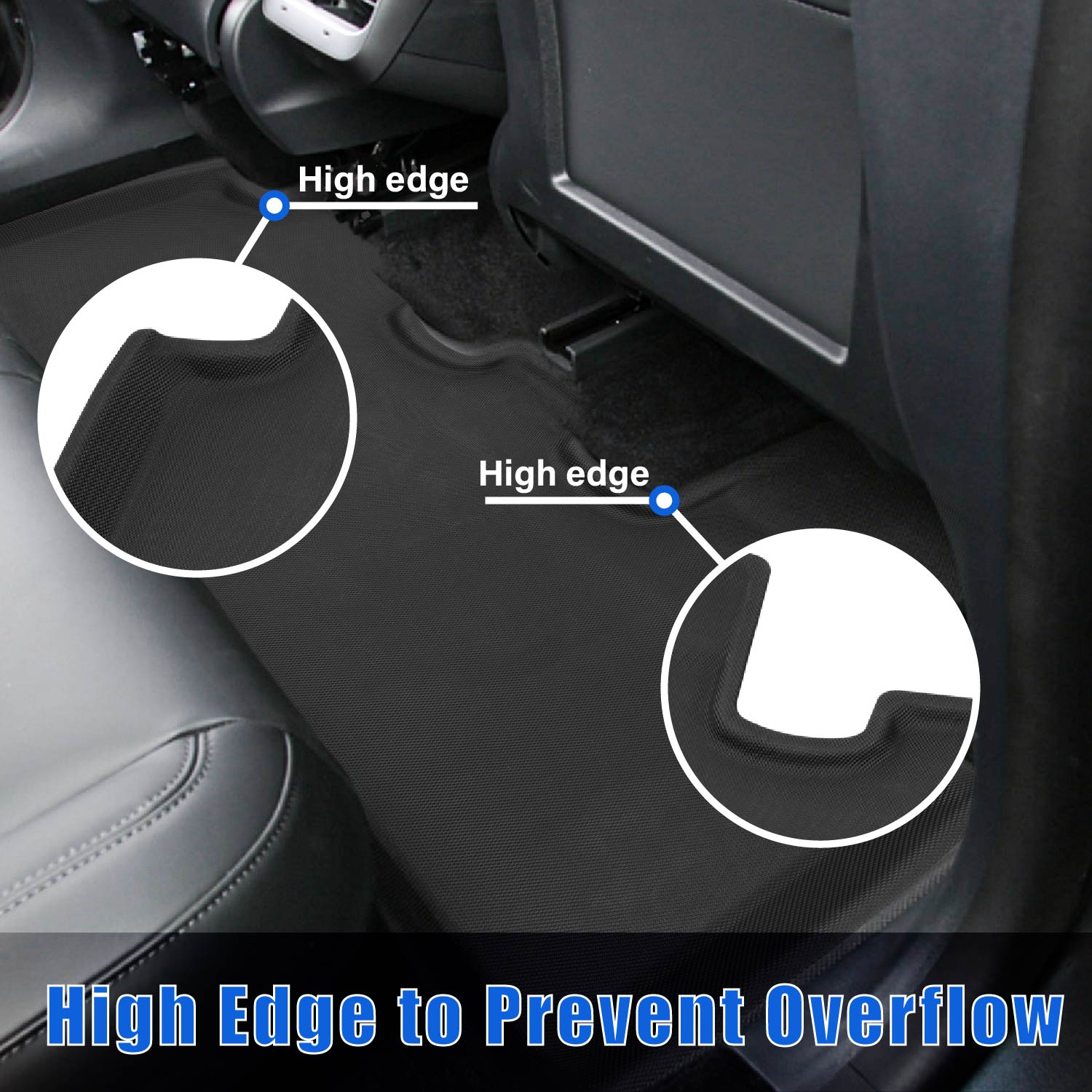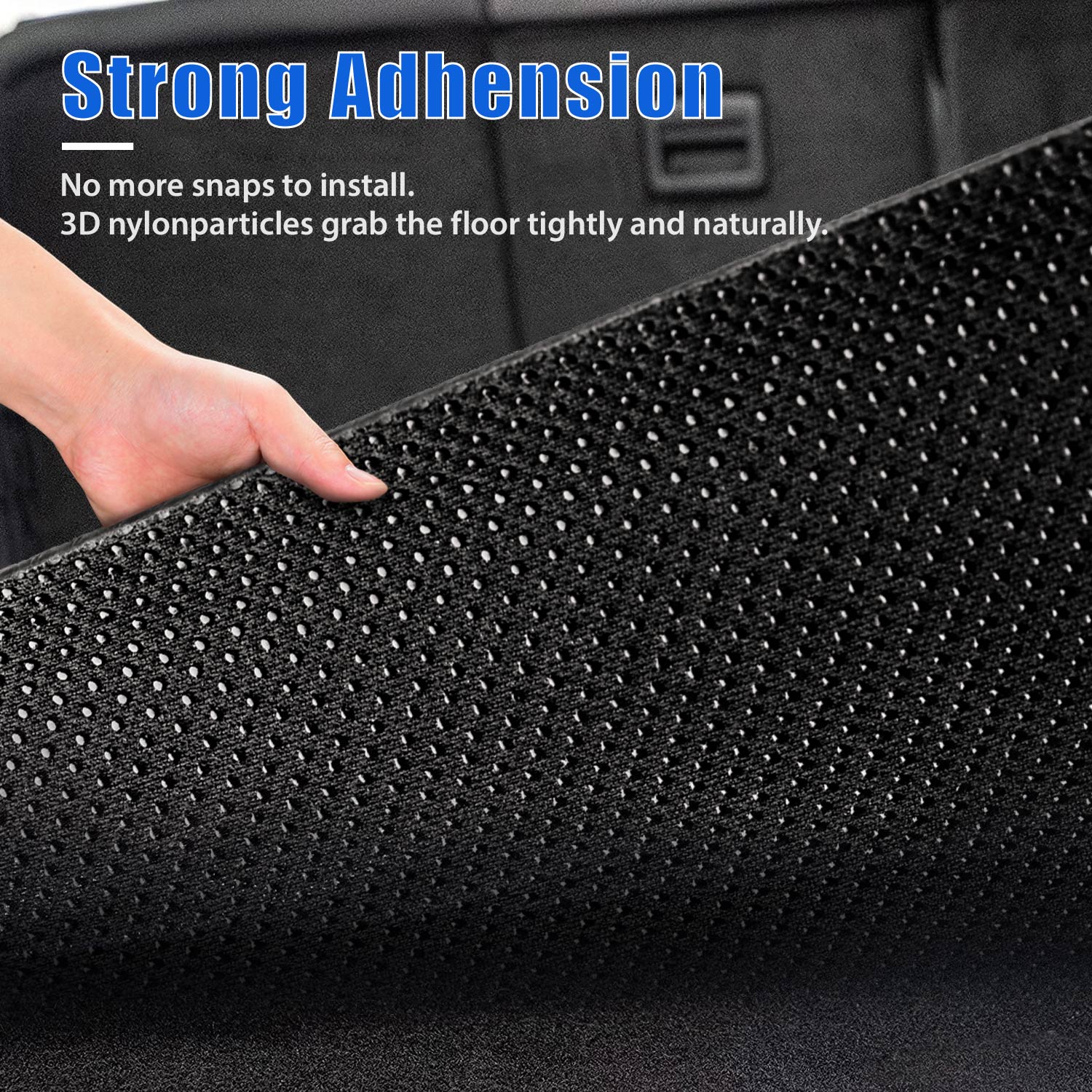 Floor Mats 3Pcs Set for Model Y 5-Seater (Left Hand)
Free shipping- customs and duties taxes included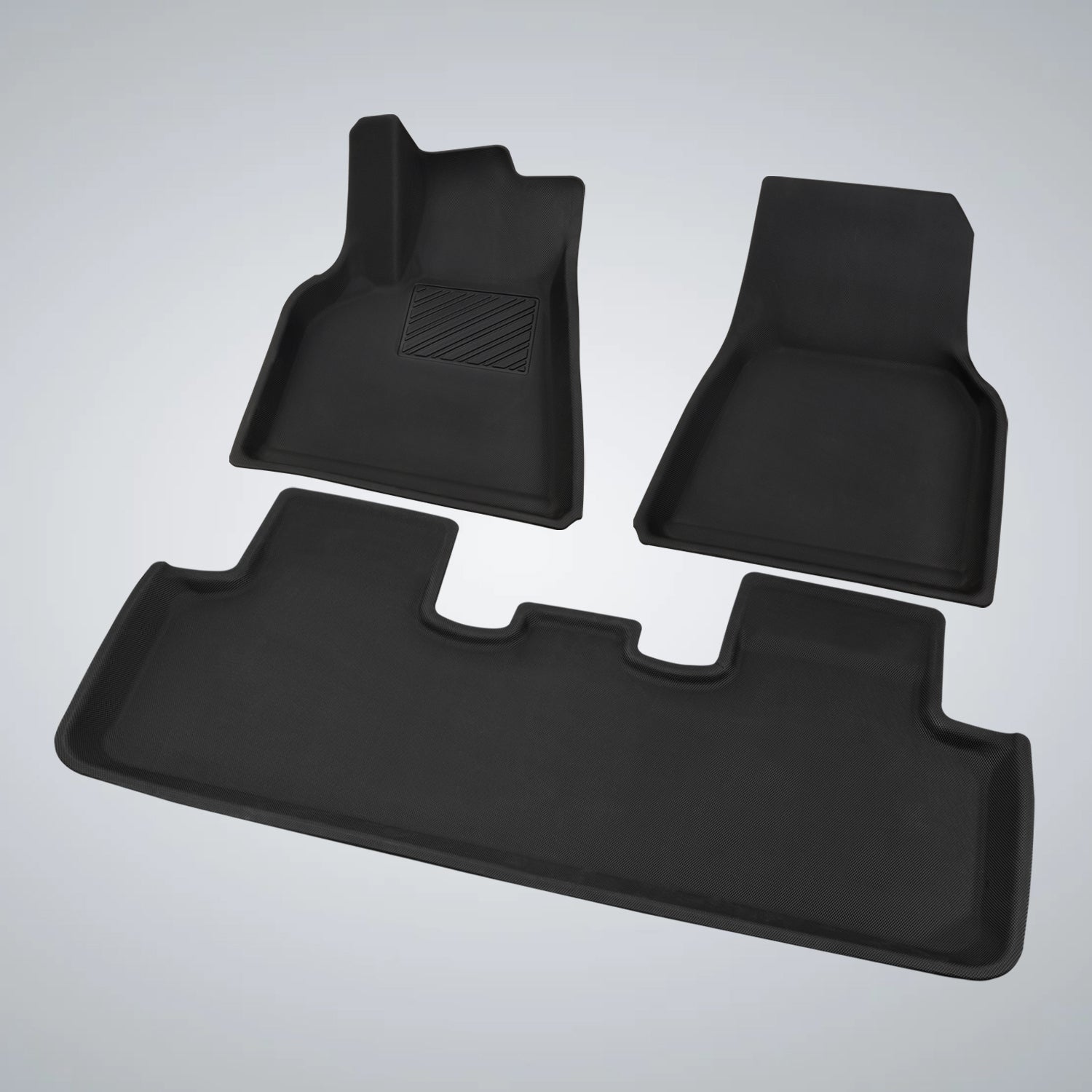 Description
3 All-Weather Floor Mats: 1x Driver Seat Floor Mat; 1x Passenger Seat Floor Mat; 1x Second Row Floor Mat
Featured with 3D Nylon Particles at the back, providing strong adhension to car floor.
Additional anti-slip texture on driver seat floor mats enhance user comfort level and drive safety.
Raised edges to prevent any spillage or leakage onto the carpet.
Easily flatten mats into the car to install.
Note: Floor Mats set may be bent from being folded over for shipping. You can press uneven parts with heavy items to bring it back to shape. If you have any question, please contact us at your convenience.
Write content to help your customers to better understand your products or policies.
This product has no reviews yet.